Press Release
To Keep Pace with Velocity of Change, Telaid Names Gene Bradley Senior Vice President of Sales
June 8, 2018
Bradley's appointment is part of Telaid's growing commitment to further their mission of accelerating the adoption of technology for enterprise clients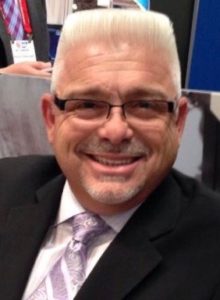 Telaid, a trusted technology integrator for more than 35 years, is pleased to announce the appointment of Gene Bradley as Senior Vice President of Sales. Bradley's appointment is part of Telaid's growing commitment to further their mission to drive positive business outcomes by accelerating the adoption of technology for enterprise clients in retail, healthcare, financial services and logistics.
Bradley's career spans more than three decades, with 20 years of business development, network design and sales management experience in addition to 10 years of project management experience. Bradley has a rich history of successfully building programs around day two services for enterprise customers in retail, government and hospitality.
"Gene's extensive industry knowledge and passion for advancing business objectives with technologies will make him a great asset to the Telaid team. As Telaid continues to develop solutions and services that support technology from cradle to grave, Gene will be instrumental in helping us develop service and channel partner programs that are critical to our success," said Scott Patsiga, president of Telaid.
Eight of the top 10 retailers depend on Telaid to accelerate the adoption of technology. Telaid continues to grow as large enterprises recognize the velocity of technological change and seek dependable, experienced partners to help them manage technology deployments and support ongoing management of their technologies. For more information, visit www.telaid.com.
About Telaid
A trusted technology integrator for more than 35 years, Telaid reduces time, task, cost and risk associated with complex technology deployments. Telaid makes IT simple with rapid rollouts, product lifecycle management and managed IT services so you can make the most of your technology assets from cradle to grave. Telaid deals with all the technologies in your business, from wireless to physical security solutions, infrastructure and cabling to emerging IoT and analytics. Supplement your IT team with an experienced, capable resource that helps you advance your business objectives.