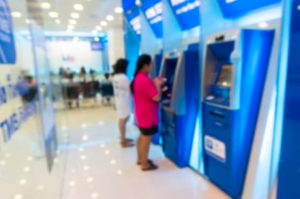 Financial services are not what they used to be.
As customers look to handle their banking transactions via a myriad of devices, anytime or anyplace, financial service providers win based on speed, convenience and security as opposed to location. Disruptive players are putting pressure on traditional providers to step up their game. In response, many financial service providers are ridding themselves of legacy equipment, with its burdensome maintenance costs, time-consuming management and performance limitations.
The good news is that emerging technologies are available that deliver efficiency, security and critical data and can help balance the need to meet customer demands with cost-effective compliance and cost-saving automation.
Telaid knows financial services
From system design and deployment through ongoing service and support, the trusted team at Telaid serves financial services with the solutions they need to successfully leverage cutting-edge technologies for their business. Telaid provides:
Complex, multi-site rapid deployment services for financial services that keep technology integrations on time and on budget.
Asset lifecycle management including cradle to grave management, optimization, support and repair for all of your technologies.
Infrastructure, routers and switches, structured cabling and spot-on wireless networks that support mission-critical technologies in a secure, fail-safe way.
Unified physical security solutions for financial services to protect people, property and assets as well as optimize operations and improve customer service.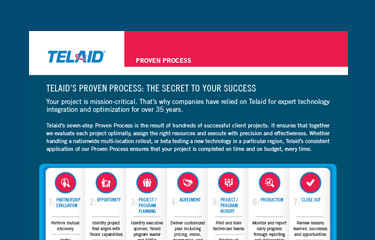 Telaid's Proven Process
Based on hundreds of successful client projects, Telaid's Proven Process ensures that your experience with us is consistently excellent and that we complete your projects on time and on budget, every time.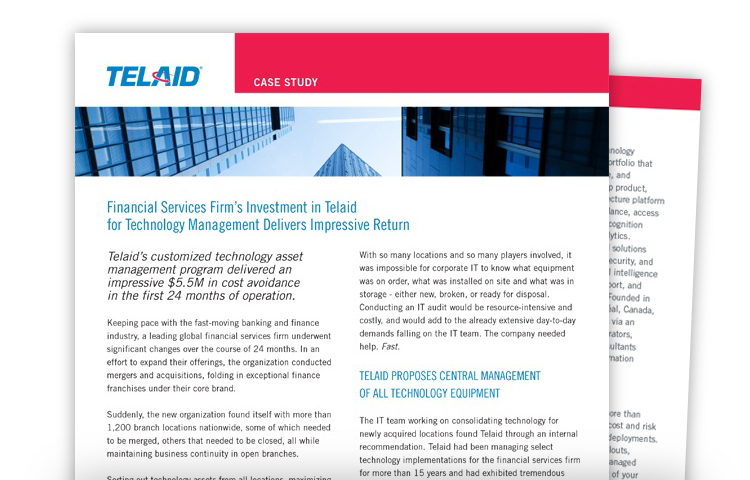 Telaid's technology management delivers impressive return
Telaid's customized technology asset management program delivered an impressive $5.5M in cost avoidance in the first 24 months of operation.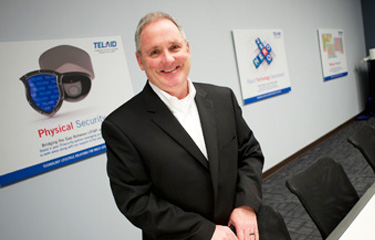 Talk to an Expert
Mike Porazzo – Vice President Enterprise Accounts
Results-oriented and 100% dedicated to customers, Mike can help you leverage technology for business results.