Individual Solutions

Round out physical security systems with needed solutions to ensure performance in the areas of surveillance, alarms and secured access. Shore up security in target areas or automate key aspects of physical security with these fundamental solutions: video, intrusion alarm or access control.
Combination Systems

Combination solutions deliver exponential benefit from aggregated data. Telaid can help design and deploy an integrated system of IP video and access control or access control and intrusion alarms – or integrate a new system with existing legacy hardware. Working together, these systems deliver more data and more comprehensive functionality for improved insight.
The Unified Solution: Video + Intrusion + Access Control

This unified physical security solution sets the stage for an integrated, fully automated system that covers monitoring, people movement and visual identification. Together, these systems provide a complete picture of what's happening, with data that can be visually collaborated, and/or transferred to other stakeholders in the business such as marketing, merchandising or operations.
Custom Solution

Telaid can also architect and deploy a custom physical security system, complete with desired components and functionality. Full-featured and automated, customized physical security solutions can include anything from wearables to analytics, IoT sensors, or RFID and can be leveraged for business operations as well as overall security. Proven to deliver significant savings in time and resources, maximize data for comprehensive business use, and enable remote management of critical physical security systems, unified systems offer complete performance in the digital age.
Services to reduce cost, optimize performance
At Telaid, we know that success requires more than just an on time, on budget deployment. Physical security technology requires ongoing attention, maintenance and monitoring, which is why we offer comprehensive cradle-to-grave service and support to meet your every need. Supplement your internal team by partnering with Telaid for ongoing service and support
Day 2 Services
Telaid can provide the critically needed services after deployment is completed and operations are underway. Let Telaid monitor intrusion alarms to ensure facilities are secure and free up internal resources for other activities. From a customized Break/Fix contract to repair or replace devices, to Move/Add/Change requests to ensure devices are properly placed for performance, Telaid can help you plan for these expenses and manage costs with a custom contract.
Technology Refresh Program
Make the most out of technology by organizing and maintaining it and preparing for advanced replacement at end of usefulness. Telaid's state-of-the-art Technology Solution Center (TSC) can inventory, stage and configure devices for the precise location and purpose and then ship them for just-in-time deployment. We can also repair and replace hardware, handle hardware firmware updates, patches and enhancements, and complete software platform updates and enhancements.
Centralized Staging and Configuration
Whether preparing for a new store rollout or simply changing out damaged equipment, pre-staging makes installation a breeze. Telaid can document and save all individual device configurations for restoration in case of the unexpected. Then enjoy 24/7 access to our customer portal to validate hardware and view status reports.
Benefits of Partnering with Telaid for Support and Service
01
Budget for regular maintenance and repairs, reducing expense and expedite fees
02
Reduce downtime associated with failed equipment
03
Outsource administrative tasks to free your team for strategic work
04
Customize a service program to access the specific support you need
05
Depend on a single resource for the convenience of single point of contact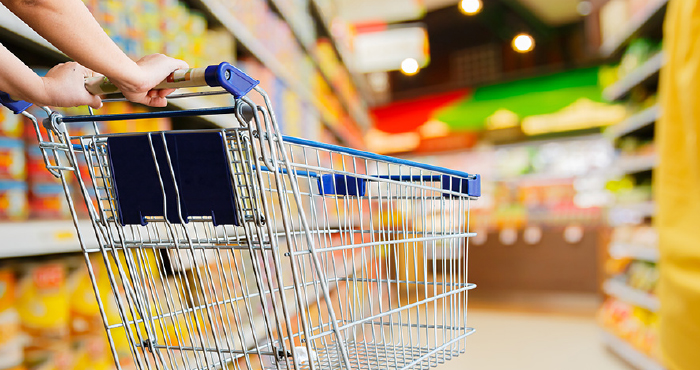 Real Results
Telaid Knows Physical Security
Telaid helped one successful international retailer design and deploy a unified physical security system including video, intrusion and access control that is fully automated, completely keyless, and positioned to serve/improve marketing and merchandising.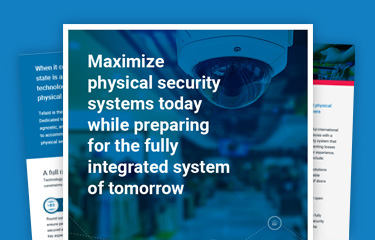 Unlock the possibilities with a unified physical security solution
Whether you're integrating two disparate solutions or seeking a custom, multi-system deployment, Telaid can help you pave the way to a fully integrated, automated physical security solution.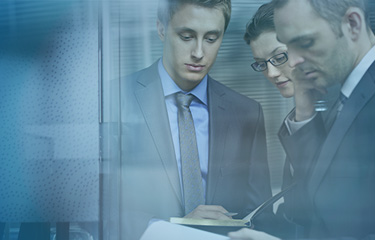 What Makes Us Different?
Our people, process, and tools are the most valuable and vested in the industry. We take pride in who we are and how we have created the methodology and invested in the right tools to consistently deliver every time.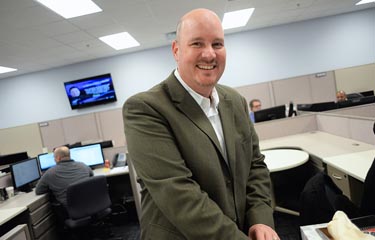 Talk to an Expert
Mike Korcuba – VP of Sales
An asset protection veteran, Mike works with IT and AP teams to assess new and ever-evolving security challenges and bring the right technology, deployment process and integrations to secure people, property and assets. Make physical security a priority for your business.