At Telaid, we understand the critical nature of your point of sale and have the capabilities and ongoing support and services to ensure your POS is scalable, secure and supports the best customer experience possible. Consider some of the possibilities:
Mobile POS
Shift from traditional cash register-based POS to mobile POS, empowering employees to handle transactions on the floor, outside the building, or as patrons wait in line.

POS Upgrades
Conduct a POS upgrade for better security, more flexibility or cloud-based management. Telaid can handle large-scale, complex POS upgrades without disrupting your operation.

POS Deployments
Deploy a state-of-the-art POS system in your new locations. Telaid can ensure the physical layer infrastructure can handle new systems securely.

POS Systems Upgrades
Looking to leverage POS along with other technologies like contactless payment, customer analytics, or self-serve kiosks? Telaid is technology agnostic and can help you map a plan to fully integrate disparate systems for improved ROI.

Wireless Upgrades
Wireless infrastructure is critical to supporting POS systems. Telaid can use site assessments to determine if your wireless is capable of handling demands of a new POS system and set the stage for cashierless checkout in the future, with technology deployments like AI, video and RFID.
Begin optimizing your POS today for a better customer experience. Explore some of our best-of-breed technology partners. Or contact us to learn more.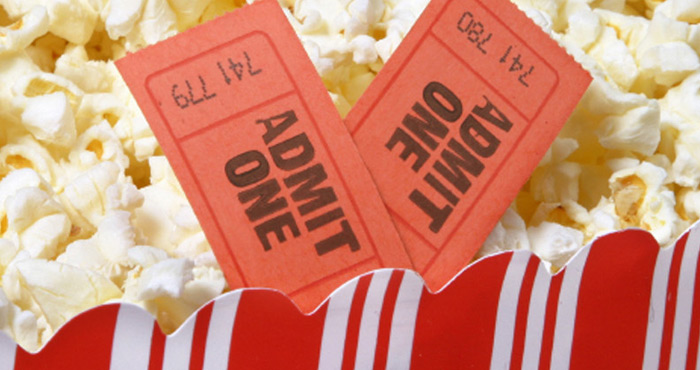 Real Results
See how Telaid handled a POS upgrade along with other technology changes for one theater.
At the box office, Telaid receives top ratings from critics for technology integration services and on time, on budget POS upgrade.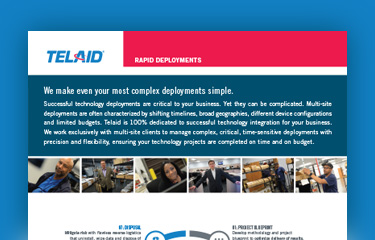 We Make Your Most Complex Rapid Deployments Simple.
When it comes to handling complex, time-sensitive technology deployments, no one does it better than Telaid.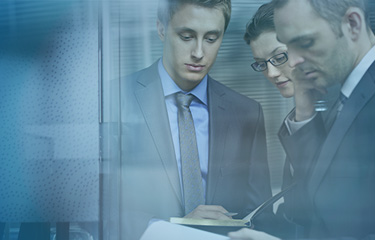 What Makes Us Different?
Our people, process, and tools are the most valuable and vested in the industry. We take pride in who we are and how we have created the methodology and invested in the right tools to consistently deliver every time.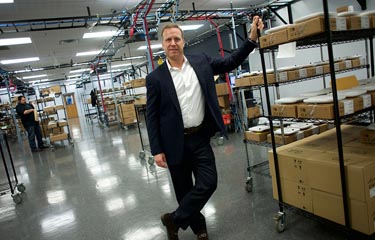 Talk to a Technology Integration Expert
Scott Patsiga – President
Scott is a visionary. He understands the value of comprehensive, expert resources to handle technology throughout its lifecycle. On a constant quest to deliver value and service to customers, Scott brings passion and creative problem-solving to customer interactions. Engage with him to find solutions to your technology problems.