Trust Telaid as the technology integrator to manage your IT infrastructure deployments, wireless network installations, as well as physical asset and security solutions over their lifetime.
Telaid's Technology Lifecycle Solutions are designed to manage technology throughout the entire course of its life, from initial system design and installation, through support and maintenance, all the way through end-of-life decommissioning and disposal. Telaid's Technology Solution Center (TSC), a state-of-the-art facility in Norcross, Georgia, is the backbone of our operations and the heart of our Zero Defect Model. By following our Proven Process, we are able to manage your technology assets with complete precision and consistency, meaning fewer defects, more uptime and less cost.
Get cost-effective, cradle-to-grave support today
+

Project Blueprint

Using Telaid's own project evaluation methodology developed over thousands of projects, we kick off every engagement with a thorough evaluation to assign the best resources, understand scope, and execute with precision and effectiveness. Learn more about our Proven Process.
+

Staging and Configuration

Telaid's Technology Solution Center (TSC) is a state-of-the-art facility where we stage, configure, kit and label equipment prior to deployment. Our highly-skilled technical staff and strict adherence to our Proven Process and standards result in the Zero Defect Model, which means the right equipment arrives, right on time, and is delivered in the right hands for seamless on-site installation.
+

Asset Lifecycle Management

Our technology lifecycle solutions track and manage the entire lifecycle of your assets and technologies, conducting site surveys to inventory assets in the field and then managing that inventory as it is deployed, uninstalled, warehoused and redeployed.
+

Repair/Replacement

Telaid offers cost effective depot repair and on-site maintenance to ensure that technology assets are up and running at all times.
+

Logistics

Telaid handles technology management down to the smallest, yet most critical details. We coordinate and organize to ensure that every piece of equipment is properly configured, kitted and shipped. We can also handle reverse logistics to uninstall, test and redeploy assets in the field.
+

Reporting

We believe in communicating with our clients. Updates, status reports and post-project closeouts and reviews ensure that complete, real-time information is available on every project.
+

Disposal

When planning for the disposal of end-of-life IT assets, companies must consider data, security, liability and the environment. Telaid's asset disposal specialists ensure that all sensitive data is removed from hard drives and other storage media in accordance with data protection and privacy regulations. Once data is wiped, the hardware is recycled, sold, or disposed of in accordance with environmental regulations. Reporting and documentation are then provided to ensure audit compliance.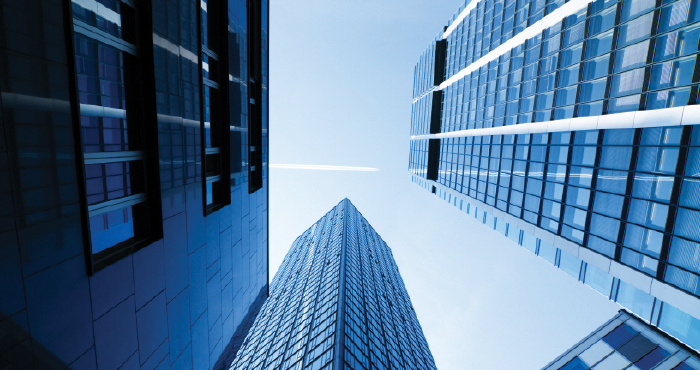 Real Results
Telaid Knows Asset & Technology Lifecycle Management for Financial Services
Keeping pace with the fast-moving banking and finance industry, a leading global financial services firm underwent significant changes over the course of 24 months. After several mergers and acquisitions, the new organization found itself with more than 1,200 branch locations nationwide, some of which needed to be merged, others that needed to be closed, all while maintaining business continuity. Telaid devised an asset management program that saved the company $5.5 million in the first 24 months of operation.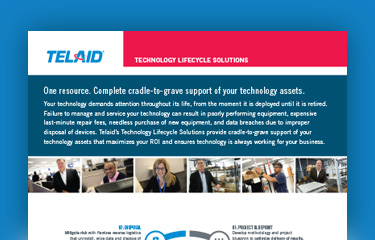 Technology & Asset Lifecycle Management Solutions for Multi-site Clients
We welcome an opportunity to collaborate with you on a solution to manage your technology assets. Our goal is to help you improve efficiency, reduce costs and mitigate risk.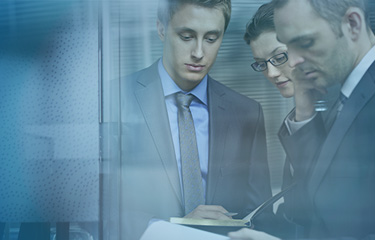 What Makes Us Different?
Our people, process, and tools are the most valuable and vested in the industry. We take pride in who we are and how we have created the methodology and invested in the right tools to consistently deliver every time.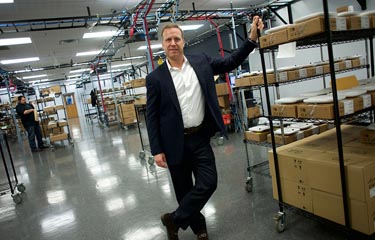 Talk to a Technology Integration Expert
Scott Patsiga – President
Scott is a visionary. He understands the value comprehensive, expert resources to handle technology throughout its lifecycle. On a constant quest to deliver value and service to customers, Scott brings passion and creative problem-solving to customer interactions. Engage with him to find solutions to your technology problems.