Lifecycle Service

Avoid the complexity of relying on multiple different vendors and turn to Telaid for the convenience of one trusted resource to provide managed services for all of your technologies from cradle to grave. We are equipped to manage all your mission-critical technologies from initial system design and rollout, all the way through end-of-life decommissioning and disposal.

Learn more >

Asset Management

Rely on Telaid to warehouse, manage, configure and ship your technology devices in our

Technology Solution Center

. Maintain seed stocks for advanced replacement. Or manage assets as they are decommissioned from closed stores and reassigned to other locations.

Procurement
Telaid can help you identify, vet and select the optimal technologies to accomplish your business objectives. Our relationships with OEMs and manufacturers ensure you access the best technology at the best price.

Technology Deployments

Telaid's Rapid Deployment solutions ensure that critical technologies are fully functional and properly deployed on time and on budget.

Learn more >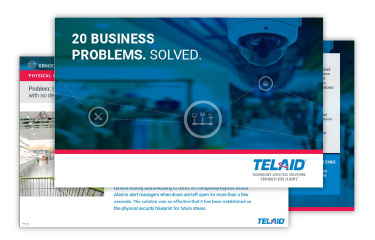 20 Business Problems. Solved.
Explore asset management (among other solutions) and see how it helps enterprises overcome some of their most vexing technology challenges.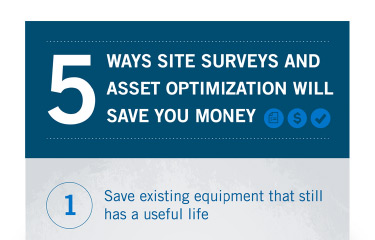 The value of asset optimization
Discover how asset optimization saves you money.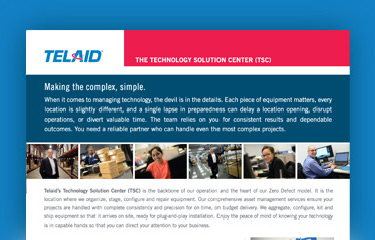 Discover Telaid's TSC
Telaid's Technology Solution Center is the heart of our zero defect operation.