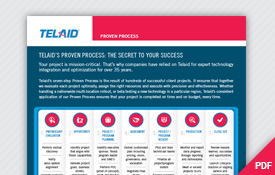 The results you want–without the risk
We know multi-site technology rollouts and upgrades. Over 35 years, we've developed what we call our "Proven Process," Telaid's very own seven-step process that carries you from project evaluation to close-out with clarity and consistency. The result? Zero Defect deployments, just the right resources, and projects that are completed on time and on budget, reducing your risk and losses associated with failure.
---
Better outcomes for less money
Our 35 years of experience, in-house training programs, PMI-certified project management team, and state-of-the-art Technology Solution Center (TSC) all combine to streamline projects with time-tested best practices. We have multi-site deployments down to a science. We've cut the "fat" by minimizing the learning curve, reducing on-site deployment time, and maximizing communication. To you, that means it takes us less time and fewer resources to complete the project, which means big savings for you.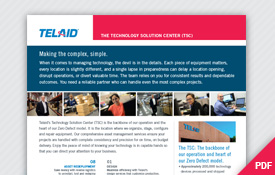 ---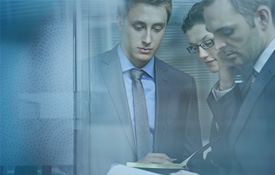 What you need, when you need it
We're big enough to bring critical resources and expertise, but small enough to be nimble. Whether you need technology deployed in five stores or 5,000, whether a high-tech or low-tech solution, Telaid is flexible enough to handle the job with complete efficiency, service and results. Every time. Every project. No matter how big or small.