Telaid is the technology partner of choice for enterprise clients that want to accelerate technology adoption to drive positive business outcomes thru scalable repeatable programs.
Telaid understands business and the critical need to quickly and precisely integrate emerging technologies. That's why everything we do is designed to help you deploy and manage technologies efficiently and cost-effectively to allow you to accomplish your business objectives as soon as possible.
Explore critical technologies and solutions to operate your business during COVID-19 and beyond.
Proof is in the pudding

Telaid's seamless break-fix handling is a beautiful thing for multi-site specialty retailer.

Kroger and Telaid partner to deploy new temperature monitoring technology that's poised to revolutionize food safety.

Telaid prepares healthcare company's wireless network for a long, healthy life.
Get to know Telaid
With 40 years of experience under our belt, we have an unprecedented ability to execute your complex, large-scale technology projects on time, on budget. Discover our comprehensive solutions and purpose-built services to support your complete technology needs.
What's Happening Now
September 14, 2021
As the year wears on, we continue to reflect on and celebrate Telaid's 40 years in business. It's inspiring to see how much we've grown as a company. To this end, we wanted to share a "picture" of Telaid today versus the company founded back ...
Read the full story
September 08, 2021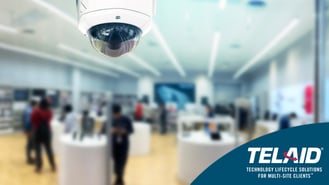 While video is ...
Read the full story
September 01, 2021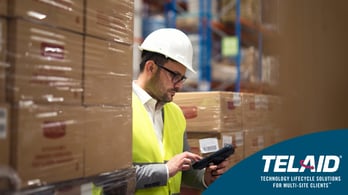 Distribution centers (DCs) are increasingly the heart of retail, ...
Read the full story
One resource.
Complete technology lifecycle solutions that optimize your technology's performance and increase ROI.
Design Plan
Procurement
Staging and Configuration
Logistics / Asset Handling
Deploy
Managed Services
Disposal / Recycle