Discover Cleveron 501
The Cleveron 501 unit is an outdoor parcel robot for grocery pick-up. Equipped with climate zones, this parcel terminal allows your customers secure, convenient grocery pick-up.

Smart lockers
As demand for buy-online-pick-up-in-store (BOPIS) services increases, smart lockers offer retailers a great solution to simplify order pick-up and deliver convenience and speed to their customers. Telaid can help you deploy smart lockers quickly and effectively.

Robotic click-and-collect pick-up units
Robotic, temperature-controlled click-and-collect units provide consumers the convenience and safety of a contactless experience to retrieve groceries or other goods. Easy to deploy in parking lots, these units help retailers deliver a truly omnichannel experience.

Fulfillment automation technologies
A range of technologies in the distribution center help automate back-end processes and speed picking, packing and shipping of goods. Whether you're deploying order picking robots, automated conveyer systems, automated packing or pick-by-voice technology, Telaid can install, service, maintain and monitor all of the critical technologies in your distribution center.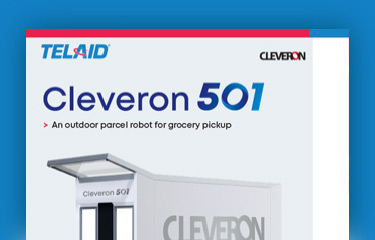 Telaid becomes North American distributor for Cleveron
Learn more about our partnership with Cleveron, a leading provider of self-service robotic pickup units.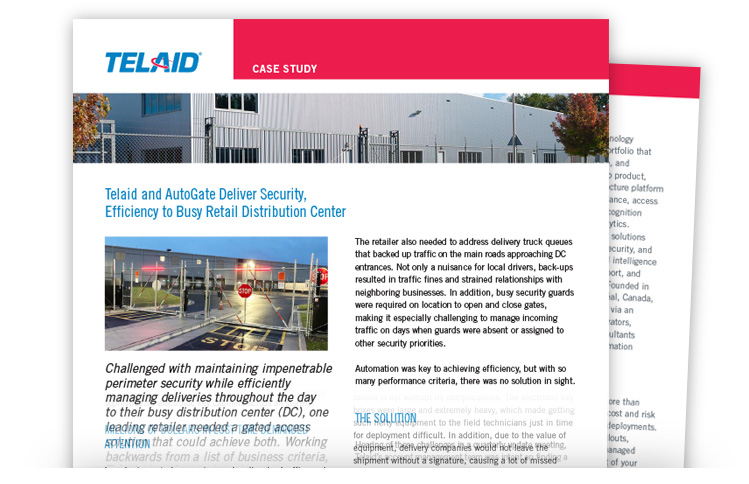 Telaid and AutoGate Deliver Security, Efficiency to Busy Retail Distribution Center
Challenged with maintaining impenetrable perimeter security while efficiently managing deliveries throughout the day to their busy distribution center, one leading retailer needed a gated access solution that could achieve both.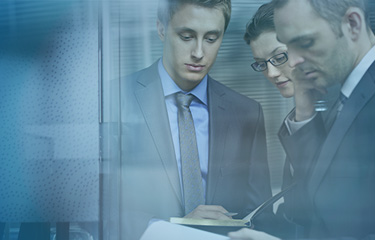 What Makes Us Different?
Our people, process, and tools are the most valuable and vested in the industry. We take pride in who we are and how we have created the methodology and invested in the right tools to consistently deliver every time.